I know what you're thinking, it's Championship Sunday and we've got Bills vs Chiefs and Buccaneers vs Packers, why is this clown betting on mid-major college basketball?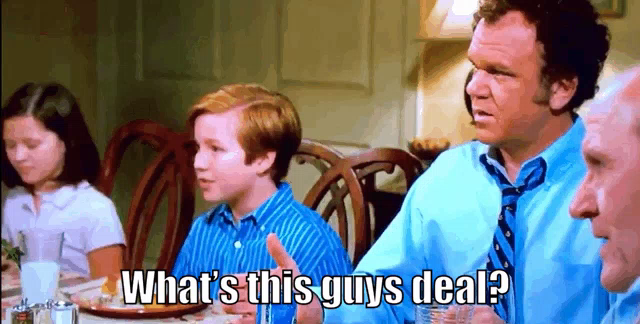 Well to be completely honest, I'm only "okay" at picking NFL against the spread, and "just okay" isn't going to win you a lot of money. So, while I will have the Packers/Bucs game on my TV, I'll be following the second half of the Army/Navy basketball game on my phone.
Before I get into today's games, I want to do a quick recap of yesterday's picks. We had some technical difficulties with my first article, but it actually worked out for you all since we weren't able to publish before the Idaho St./Portland St. game started. I said it would take something weird for Idaho St. to lose this game, and what did we get? Something weird. Weird as in Idaho St shooting 27.7% from the field…UNDER TWENTY EIGHT PERCENT…FROM THE FIELD! Portland State didn't even play that great, but when your opponent shoots that bad all you really need to do is show up. Unbelievable.
The other game we missed on was Boston over Lafayette. Boston, who was shooting about 26% from three coming into the game, decided they were going to make it rain yesterday, going 10-22 from deep for a solid 45.5%. On the other side, Lafayette decided they didn't feel like making threes, shooting 31.6% from deep, almost 10% lower than their season average. Cool…
Luckily, my main pick of the day, Louisville -3, pulled out a close win over Duke while also managing to hit the under. Duke actually played better than I expected, but their only real offensive threat, Matthew Hurt, fouled out with about two minutes left and Louisville was able to hit their free throws to lock up the cover. Betting with the units I suggested, I ended up one unit but for you all, who didn't get the Idaho St. pick in time, should be up two units. Let's see if we can carry it over into today.
There's not a ton of "big" games today, actually zero ranked teams will play since the Iowa/Nebraska game was postponed. But, just because there's not many big names doesn't meant there aren't opportunities to make some money. Below are the games I like today.
1:00pm EST Delaware @ UNC Wilmington (-3) for 1 unit
3:00pm EST Army @ Navy (-2.5) for 2 units
6:00pm EST Boston @ Lafayette (-4.5) for 1 unit
8:00pm EST UM-Kansas City @ Oral Roberts (-6.5) for 1 unit
Parlay: UNCW ML, Navy -2.5, Lafayette -4.5, and Oral Roberts ML for 1 unit
UNC Wilmington will host Delaware for the second straight day, and after beating Delaware by 7 yesterday I am going to ride with them today. Delaware actually played very well yesterday, out rebounding UNCW by 13 and shooting 46.4% from the field, slightly better than their season average. And they still lost by 7. On the other side, UNCW didn't play their best game, shooting just 33.3% from three point range and 61.1% from the foul line, both below their season averages. I expect UNCW to shoot a bit better today and make adjustments on the boards to take care of business.
At 3pm we have another rematch of a game from yesterday when Navy hosts Army. Similar to the first game, Army played a pretty solid game yesterday, outshooting Navy from both the field and three point range. That being said, they still lost by 7. So seeing Army only get 2.5 points today when Navy is clearly the better team (10-1, 7-0 in conference) is mouthwatering to me.
Yes, you did read the picks correctly, and yes, I am picking Lafayette to cover again over Boston, despite missing on them yesterday. But hear me out. I already talked about how well Boston shot yesterday and how poorly Lafayette shot, so I look at today's matchup and expect both of these teams to regress back to their means. Lafayette is still the better team in this matchup, playing at home, and after losing yesterday I believe we are getting a discount at -4.5 when the line yesterday was -6.
The last game on the slate is UM-Kansas City playing the late game against Oral Roberts. These two teams also played yesterday and despite UM-KC outshooting Oral Roberts from the field and from three they still lost by 2. Oral Roberts showed signs of dominance in this game, at one point leading by 14 points in the second half. They are clearly the better team, going 6-1 in conference so to UM-KC's 1-4, and I think they play better tonight to cover the spread.
I'm playing all these games individually but as you saw will also be playing them in a parlay. Be sure to follow me on Twitter and Instagram (@dawg1018) for any live bet opportunities and hedge possibilities. The parlay pays a little more that +700 so if we go 3 for 3 in the early games there will be an opportunity to hedge the Oral Roberts game. Good luck everyone and enjoy an excellent Championship Sunday!