Time For Another Rebuild: Covering the Demise of the Pittsburgh Pirates
The Pittsburgh Pirates continued deconstructing their roster this past week, shipping off Jameson Taillon to the New York Yankees in exchange for a handful of prospects. This move continues a multi-year trend of the Pirates offloading major league talent for minor league depth and potential. Earlier this offseason, the Pirates opted out of Chris Archer's contract, thus closing the door on one of the team's worst acquisitions in recent memory. At this point, only Gregory Polanco remains from the core of talent that led Pittsburgh to three straight seasons of 90+ wins from 2013-2015. With such an abrupt turnaround into baseball irrelevance, it's hard not to wonder: where and how did things go so wrong in Pittsburgh?
Rise From Irrelevance
When you break down that stretch of success the Pirates experienced from 2013-2015, there are two things that stand out. One, the Pirates burst onto the scene in 2013 after twenty consecutive losing seasons. Perhaps you had some confidence that they could be competitive, given their young talented core, but it still was surprising to see. This brings me to my second observation about these three years. The 2013-2015 Pirates were constructed about as completely and solidly as you can hope to find. Their roster was impeccable, a blend of cashing in on low-risk/high-reward free agents and hitting on homegrown talent. Just take a look at their 2015 opening day lineup (a season that saw them put up 98 wins in the regular season):
Your 2015 World Series Champions RT @Pirates: Your Pirates Opening Day lineup. pic.twitter.com/Uw4hX3PCld

— Scam Likely (@masonisursavior) April 6, 2015
Aside from backstop Francisco Cervelli, every single one of those players was brought up through the Pittsburgh farm system. The average age of these homegrown position players was 27 years old. Andrew McCutchen's contract, at $10 million, was the highest of all their position players. A lot of money, sure, but still a hell of a bargain for someone who had three top-three MVP finishes from 2012-2014 (including winning the award in 2013).
Granted the financial landscape of the league has changed mightily over the past half-decade or so, but the fact remains that the Pirates constructed a top-notch roster for pennies on the dollar by internally developing talent. The Boston Red Sox were owners of the league's third-highest payroll at over $187 million in 2015, yet finished in dead last in the AL East with a 78-84 record. The Pirates finished with an overall payroll of just over $88 million and won the second-most games in baseball. Rarely has the saying "Money can't buy happiness" been so apt.
It wasn't just the starting lineup that spurred the Pirates to victory in 2015, though. Under the tutelage of pitching coach Ray Searage, the Pirate's rotation was a mashup of homegrown talent (Gerrit Cole and Jeff Locke) and veteran reclamation projects (A.J. Burnett, J.A. Happ, Charlie Morton, and Francisco Liriano). Altogether, these hurlers combined for almost 920 innings, a 3.39 ERA, and a 3.1:1 K-to-BB ratio. Likewise, their bullpen was a mix of external free agents and internally developed relievers. This was about as complete a team as you'll see. That the Pirates were able to assemble such a roster is a testament to their scouting department and coaching staff.
Yet, as great a team as it was, things were soon going to take a turn for the worst. Sorry, Pittsburgh fans. Time to return to the present day.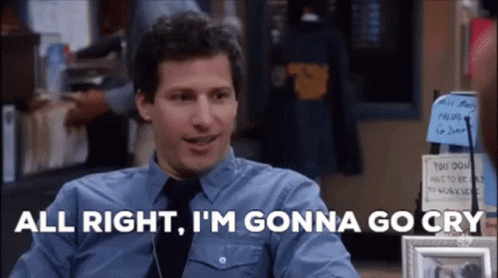 Roster Deconstruction
The train began coming off the track in 2016, as the Pirates struggled to a 78-83 record. After seeing their season record slip to 75-87 in 2017, the Pirates began disassembling their team in earnest, shipping off Gerrit Cole and Andrew McCutchen to the Yankees and Phillies respectively. The reality was simple: the Pirates, a small-market club, were going to be unable to retain their premium talent once they hit the open market. It's the dilemma all small-market teams face. Developing and producing talent is cheap. Keeping it is expensive. Thus, the Pirates found themselves having their hands forced in trying to recoup value on their soon-to-be free agents rather than see them walk for nothing in the offseason.
After getting off to a decent start in 2018, the Pirates ill-advisedly tried reversing course on their rebuild and it was this trade (Tyler Glasnow/Austin Meadows to the Rays for Chris Archer) that ultimately led the team to where they are now.
The Entire Pittsburgh Pirates Front Office Should Be Thrown In Jail For The Chris Archer-Glasnow-Meadows Tradehttps://t.co/k29RNuHR7q pic.twitter.com/ubjYbzGO1t

— Barstool Sports (@barstoolsports) May 13, 2019
Perhaps if Pittsburgh had kept Glasnow and Meadows they wouldn't be in their current position, bereft of young, cheap talent. Yet, here they are. Archer flamed out mightily, necessitating thoracic outlet surgery that kept him out of all of 2020. The list of pitchers who've successfully returned from this surgery is short. We've seen stars like Matt Harvey and Chris Carpenter have their careers derailed by this injury. When the best success story of returning from this injury is the thoroughly average Chris Young, that's not a good sign. Meanwhile, Tyler Glasnow has developed into a legitimate MLB ace and Austin Meadows was an All-Star in 2019. Perhaps Glasnow and Meadows wouldn't have developed likewise in Pittsburgh. However, we'll never know and this trade will be one that will haunt the Pirates for years to come.
Then came the Starling Marte trade during the 2020 season. The rebuild was on for good. The Pirates have since said goodbye to first baseman Josh Bell, starter Joe Musgrove, and now Jameson Taillon. I hate to say it, but Pirates fans should probably ready themselves for another twenty-year streak of losing baseball. This rebuild is going to be a slow burn based on the strength of the National League. The dearth of talent at the major league level for the Buccos will be especially evident in 2021 and beyond.
Three Up, Three Down is a weekly roundup of three news stories from around Major League Baseball. The focus of each edition will rotate on a divisional basis. This week's top news stories are the acquisition of Joc Pederson by the Chicago Cubs, the trade of Rockies franchise icon Nolan Arenado to the St. Louis Cardinals, and the continued teardown of the Pittsburgh Pirates organization.