Prospect evaluation of Missouri RB Larry Rountree III for the 2021 NFL Draft, which includes his strengths, weaknesses, and projection.
Name: Larry Rountree III
Position: RB
College: Missouri
Height: 5'10"
Weight: 210 lbs
= Key Terms =
Grading Scale: Poor, Marginal, Adequate, Solid, Good, Great, Elite
Role: Developmental Player, Backup, Complementary Player, Starter, Franchise Player
= Strengths =
Good zone runner; has a feel for blocking leverage and shows no hesitancy to attack running lane.
Consistently wins the edge on outside zone runs, but will also cutback when it's there.
Has the flexibility and body control to get skinny in tight spaces.
Good quickness; light & springy feet when working through garbage & eluding defenders.
Good burst & acceleration; explodes downhill out of cuts when getting upfield; Good long speed.
Solid contact balance; dense muscle mass allows him to absorb a decent amount of indirect contact.
Despite lack of power, runs with good pad level to gain leverage when running through traffic.
Flashes soft hands to catch ball away from body.
Willingness to fight and battle in pass protection.
= Weaknesses =
Inconsistent & unreliable overall vision, especially in gap scheme runs.
Questionable path; doesn't show nuance in setting up blockers.
Lacks patience and is too quick to attack running lanes; needs better pacing.
Bad spatial awareness; will run into OL and blockers too often.
Adequate power & strength.
Unproven as a receiver; flashes ability but hasn't been used a lot.
Shows uncertainty when identifying blitzers.
= Other =
Athletic build with solid and dense upper body muscle mass.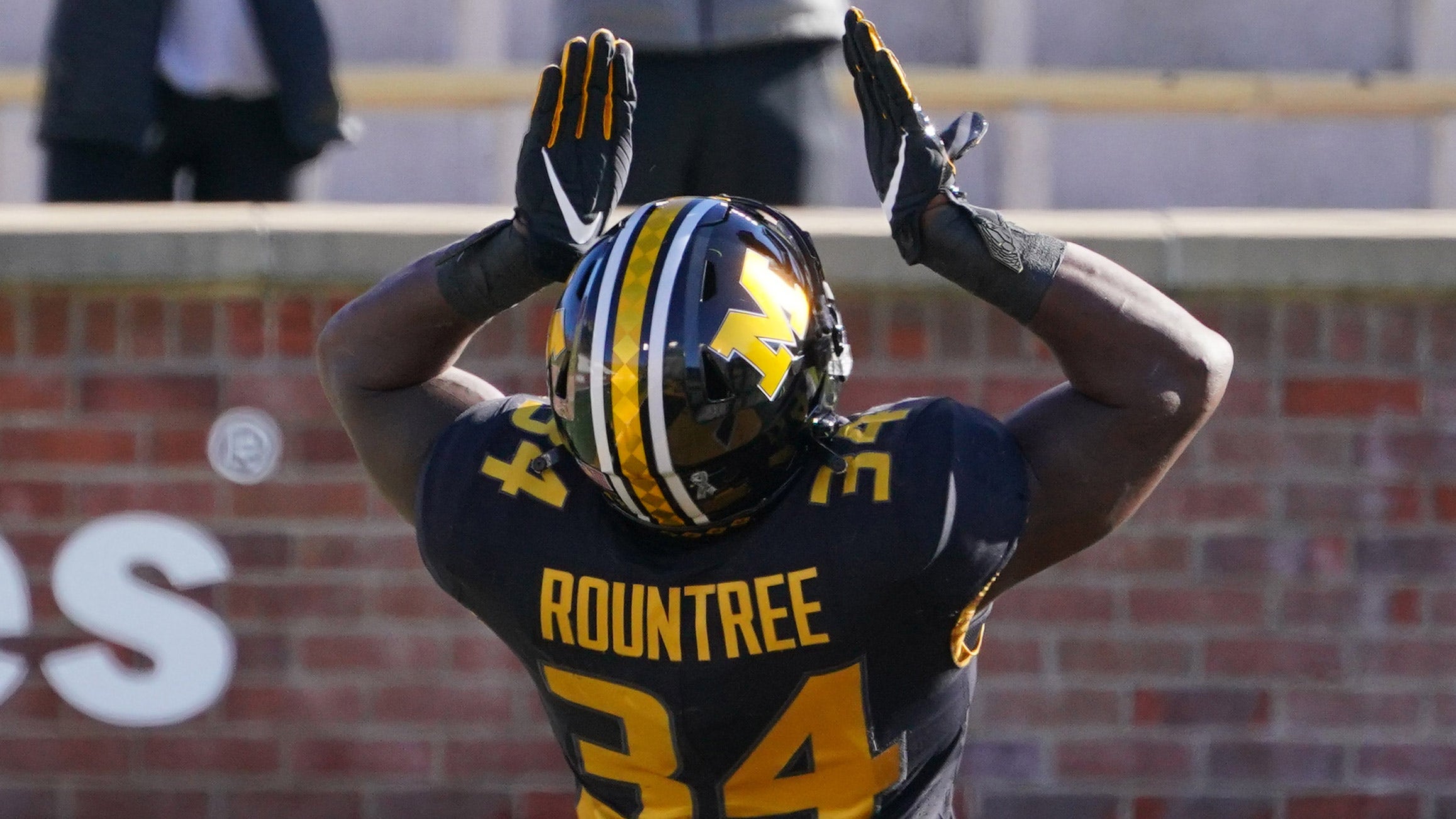 = Projection (Role & Fit) =
Larry Rountree III projects as a Good backup with Solid starter upside. He's best used in run schemes that get him to the perimeter such as outside zone. He's a good all-around athlete who displays the explosiveness, quickness, and agility to threaten defenses in space. At this point in time, however, his decision-making behind the LOS makes him unreliable. If he can make his footwork more efficient, be more disciplined in relation to the run design, and work on his patience, he has the physical tools to be a consistent part of a tandem/committee and could even emerge as a lead guy. Rountree has the makings of a late-round prospect who can break out once he's at the NFL level.