Prospect evaluation of Buffalo RB Jaret Patterson for the 2021 NFL Draft, which includes his strengths, weaknesses, and projection.
Name: Jaret Patterson
Position: RB
College: Buffalo
Height: 5'9″
Weight: 195 lbs
= Key Terms =
Grading Scale: Poor, Marginal, Adequate, Solid, Good, Great, Elite
Role: Developmental Player, Backup, Complementary Player, Starter, Franchise Player
= Strengths =
Solid vision; decisive runner who attacks lanes as quickly as he can; good between the tackles.
Good agility; quicker than fast; runs with quick, choppy steps and creates with active feet.
Gets low to the ground and makes springy cuts outside of his frame; good in tight spaces.
Good contact balance; sheds arm tackles once momentum gets going downhill; good use of leverage.
Good strength & power; much stronger and more physical than his weight would indicate.
Wins in short-yardage by getting low and maneuvering through small spaces; solid leg drive.
Good/Great ball security; improved each season; 6 fumbles on 657 touches (4 in 2018). 
= Weaknesses =
Needs to learn patience and exercise better pacing behind LOS.
Too erratic with footwork; needs to be more controlled.
Adequate burst & speed; one gear runner who will have trouble separating at the NFL level.
Unproven as a receiver.
Misses blitz pickup assignments and get overpowered at the POA.
= Other =
Short, compact build.
Pro Comparison: Devonta Freeman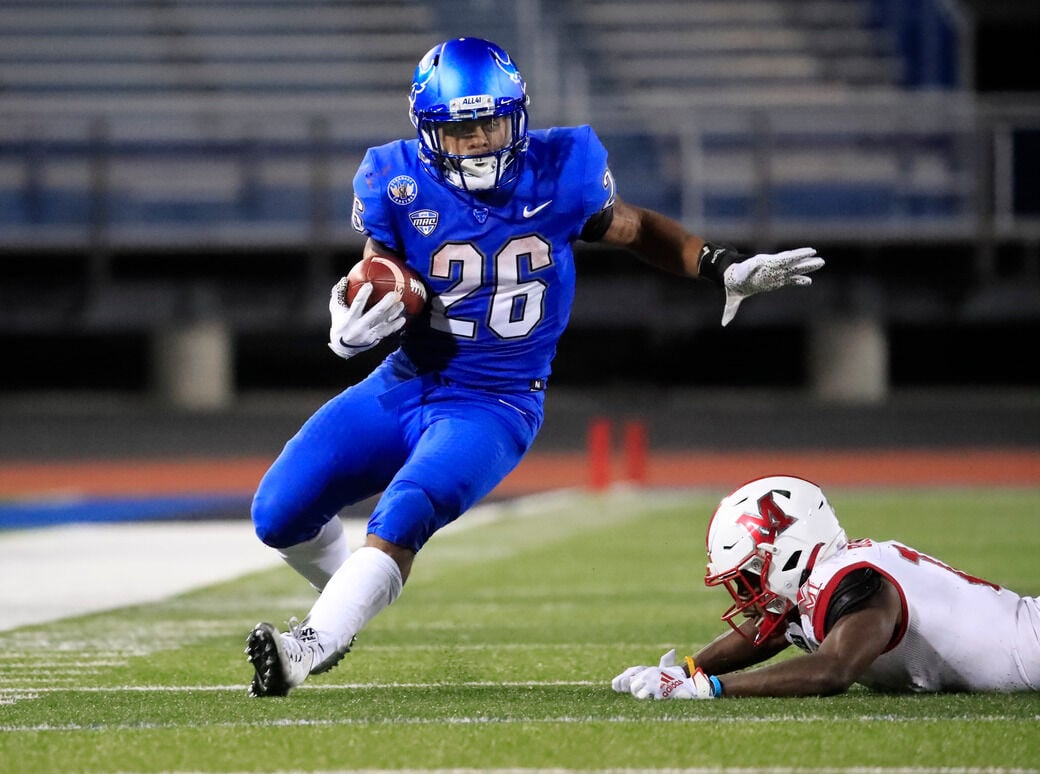 = Projection (Role & Fit) =
Jaret Patterson projects as a Good backup RB with Solid complementary player upside. He can be used in either gap or zone run schemes. His calling card at the NFL level will be his ability to create between the tackles with shiftiness and pick up tough yards that are there to be had. His weight may say he's a small RB but his build and physical play style on the field say otherwise. The challenge for Patterson will be showing that his lack of athleticism and being unproven as a receiver are things he can overcome at the NFL level. My pro comparison for him is Devonta Freeman but that's speaking more to his style of play than his talent level.