In a surprising turn of events, the Los Angeles Rams bid farewell to quarterback Jared Goff, trading him to Detroit in exchange for franchise icon Matthew Stafford. The trademarks only the second time in NFL history that two teams have exchanged first overall draft picks (the first being when the Buffalo Bills shipped off an aging O.J. Simpson to the San Francisco 49ers in 1978). In addition to Goff, the Rams will send over two first-round draft picks and a third-round selection. Needless to say, this deal changes the short and long-term prospects for both franchises moving forward.
A Shift in Outlooks
At this point, the Rams are undoubtedly the preseason favorite coming out of the NFC West in 2021. Hindsight is 20-20, but it was clear that if the Rams had so much as competent quarterback play in 2020, perhaps they would be representing the NFC in this year's Super Bowl. Alas, they were stuck with a lackluster combination of Jared Goff and John Wolford and saw their season end with a 32-18 defeat at the hands of the Green Bay Packers in the Divisional Round. In Matthew Stafford, the Rams have much more than competence at the quarterback position. With Stafford under center, it's not implausible the Rams revert back into one of the league's most explosive offenses.
Film Study: GAMECHANGER: How Matt Stafford will transform the LA Rams https://t.co/XhOm9qMhaf pic.twitter.com/SgVNq5L2ch

— TD4LC (@TD4LC_YT) January 31, 2021
For the Detroit Lions, trading away Matt Stafford signals the end of an era, one defined by wasted opportunity. After going first overall in 2009, Stafford has set the bar for excellence in the Motor City, ranking atop nearly every passing statistic on the Lions' all-time leaderboards. Aside from Hall of Famers Barry Sanders and Lem Barney, no Lion has held as much value to the franchise as Matthew Stafford. Granted, you could argue that Calvin Johnson should be up there as well. That being said, Johnson's career was over after only nine seasons. Stafford has been the one constant that has kept the Lions somewhat relevant in the NFL over the past decade. His exit truly marks the start of a full-blown rebuild in Motown.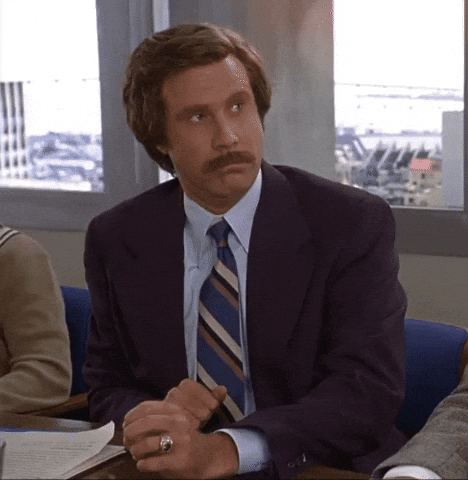 How Did We Get Here?
That the trade happened isn't necessarily surprising. Both the Rams and Lions were expected to move on from their respective quarterbacks with the Lions looking to rebuild and the Rams at their wit's end with the play of Jared Goff. What's surprising is that the Rams were able to offload Jared Goff's atrocious contract in the first place. After being inked to a four-year, $134 million extension in 2019, Goff's career was on the rise. Across 2017 and 2018, Jared Goff combined for sixty touchdowns vs. nineteen interceptions. In 2018, he showed that he had what it took to will his team to victory, posting four fourth-quarter comebacks. The Rams were a combined 24-7 in those two seasons with Goff under center. Indeed, the future seemed bright for the former University of California Golden Bear.
Jared Goff's production has steadily slipped over the past two seasons and it's evident that he's not what the Rams thought he was when they signed him to that extension. Among his biggest flaws is his inability to push the ball down the field. It's surprising considering this was one of his strengths in 2017-2018. Particularly in 2020, Jared Goff showed that unless buoyed by a strong defense, an effective running game, and a well-designed game plan, he isn't capable of winning games. Those necessities are the hallmarks of a game manager, not somebody you pay top dollar for.
From '17-'18, Jared Goff ranked 6th in completion rate (41.7%) and 5th in YPA (15.08) on passes of 20+ air yards.

From '19-'20, he ranked 31st (29.5%) and 32nd (9.34).

Only guys with a worse completion percentage on those throws last year:

Haskins, Trubisky, Burrow, Darnold

— Robert Mays (@robertmays) January 27, 2021
Between Goff's declining play and the fractious relationship between him and head coach Sean McVay, a change was inevitable. Such a move was seemingly impossible as a result of that extension, though. That's what makes the Lions taking on Goff so surprising. In doing so, they assume a $27.8 million cap hit in 2021, followed by a $25.5 million hit in 2022. While they can cut him to the tune of $15.5 million at that point, my suspicion is that they'll ride out these next two seasons until 2023, when they can cut Goff at no cap cost. It's a fascinating deal, if not for the players and draft picks involved, but for the financial implications of the move itself. On everyone's minds, however, is this: who's the winner of this trade?
Time to Rebuild
From a certain point of view, it would seem that the Lions are the winners of this deal. Is Matthew Stafford worth two first-round picks? That's debatable. Detractors of his game most likely point out his limited success in the postseason (0-3) and the fact that he hasn't won a division title at any point in his career. Conversely, I'd point out that he was playing in that division at the same time as one of the top-five quarterbacks of all-time in Aaron Rodgers, who happens to play for a much better Green Bay Packers franchise.
Regardless of your viewpoint, the Lions made out with a bevy of picks and a starting-caliber quarterback to boot. Granted, Jared Goff might not be worth the money he'll be paid, but you can do a whole lot worse than him. Perhaps a fresh start will give him the confidence he needs to reach the level he showed in '17 and '18. Taking a glass half full approach, that's a great starting point for a rebuild.
I've spoken to multiple teams this morning who made calls TO the Rams in regards to Goff, too. This wasn't some throw-in. The Lions wanted him. He had a market. Around NFL, Goff is regarded well. 25, multiple playoff wins, beat Brees and Wilson in their buildings in postseason.

— Peter Schrager (@PSchrags) January 31, 2021
All In
On the other hand, an argument can just as easily be made that the Los Angeles Rams are the winners here. Look: the Rams have always played fast and loose with their first-round picks. To acquire Goff in the first place, the Rams threw together a package of six picks to acquire the coveted quarterback. Six picks! This wasn't a one-off situation either. Just take a look at their recent draft history in the first round:
Rams' first round picks by year:
2016: Jared Goff
2017: None
2018: None
2019: None
2020: None
2021: None
2022: None
2023: None

And after trading Goff, the last player they took in the first round, the Rams aren't scheduled to make another first round pick anytime soon.

— Field Yates (@FieldYates) January 31, 2021
Oh, wait. There is no recent draft history in the first round for the Rams. They've long treated first-round picks as commodities on the trading block, not foundational assets to construct your team around. Despite precedent saying that this approach shouldn't work, the Rams continually find a way to compete in the NFC. It's a testament to the ingenuity of the coaching staff and the front office in L.A.. They've revolutionized the game, willing to exchange the unknown potential of tomorrow's stars for sure things. In recent years, they've landed players like Jalen Ramsey and Brandin Cooks by utilizing their first-round picks as bargaining chips. They've trade second-round selections for Marcus Peters and Sammy Watkins. Do these deals always work out? Not always, but this is the way the Rams play the game.
McVay is over the moon. Got his guy.

Rams have shown they don't worry about first round picks and fret over that like other teams.

Lot of bad teams have had a lot of first round picks. Lot of good teams have had first round picks and are in salary cap hell. Rams go all in.

— Peter Schrager (@PSchrags) January 31, 2021
The Rams are playing with a "win-now" mentality. They have to. Their championship window is open only two to three more years while Aaron Donald is still one of the most impactful defensive players in the game and their offensive skill players are in peak form. We've seen teams lose out on their opportunity because they aren't aggressive enough in constructing their rosters. For instance, just look at the Houston Texans during the early 2010s when the Colts were reeling from losing Peyton Manning and JJ Watt was at his best. The Los Angeles Clippers wasting the prime trio of Chris Paul, Blake Griffin, and DeAndre Jordan. The Baltimore Orioles watching Manny Machado, Chris Davis, and Adam Jones fall time and time again in the playoffs. Apart from the New England Patriots, competitive windows have a short shelf life.
The Matthew Stafford deal is a shot at seizing the moment and pushing all the chips to the center of the table. It's now or never for the Rams. What's it going to be?